We Help Motorcycle Accident Victims Throughout North Carolina
At the office of G Scott Jones Attorney At Law, we understand how freeing it is to enjoy a ride on your motorcycle on a sunny day, and unfortunately, an accident can occur in a blink of an eye. When you have been involved in a motorcycle accident, don't panic; just reach out to our attorneys for assistance. We have over 35 years of experience, and our legal team will fight for you to receive a favorable outcome. 
If you live in Greensboro, Winston-Salem, or any of the surrounding communities in North Carolina, do not hesitate to reach out to us with any questions. We are on-call 24/7 for motorcycle accidents and provide free consultations in your home, at the hospital, or in our office. Contact our personal injury attorney today.
Victims of motorcycle accidents can lose their lives or be left to cope with the side effects of injuries sustained. If you or someone you love has been seriously injured, know that you can turn to the licensed attorneys at G Scott Jones and Associates. Our legal team is here to fight for you.
What to Do After an Accident
If you've suffered an accident in the state of North Carolina, it is crucial you follow these steps before doing anything else!"
Ensure Safety
Call 911
Take photos of the scene if possible
Look for witnesses, and collect their contact information
Call G Scott Jones and Associates – It is CRUCIAL you do not speak to anyone without speaking to us first!
Our Motorcycle Accident Lawyers Are Here To Make You Feel Comfortable And Confident
Here at G Scott Jones Attorney At Law, our injury lawyers know how life altering a motorcycle accident can be, which is why we have dedicated ourselves to helping victims obtain the compensation they deserve. If you were hurt through no fault of your own, do not settle for anything less! Enlisting our legal representation will be your best bet at a settlement that covers all your various losses, from vehicle damage to medical bills to lost wages. We will be there to guide you through every step of the process. Trust in our injury lawyers to investigate the crash scene, review the police report, accurately reconstruct the accident, and whatever else is required to prove your case. Let us handle the legal end of things so that you can focus on the most important thing after a motorcycle accident - recovering. To speak with a professional motorcycle injury attorney in the Greensboro and Winston-Salem, NC area, contact our office today!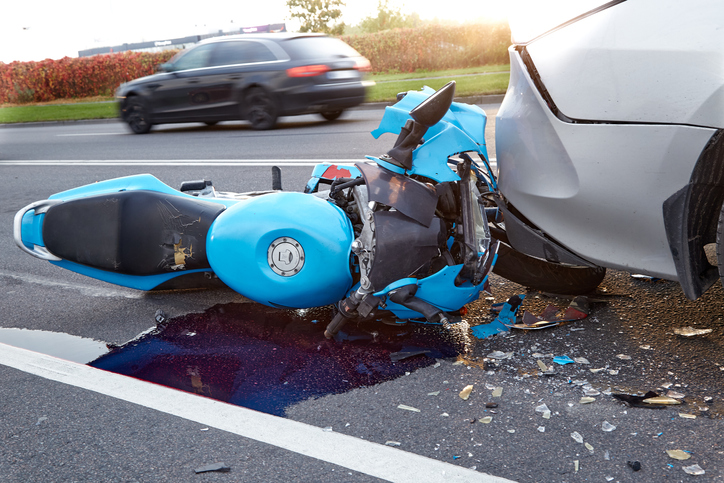 OUR LEGAL TEAM WILL FIGHT FOR YOU!
YOUR INJURY. YOUR MONEY.
★ Over 50 Years of Experience
★ Free Home and Hospital Visits
★ Free Consultations